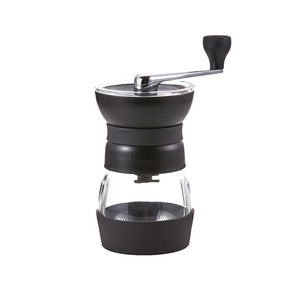 رقم البند

MMCS-2B

اللون

زجاج شفاف . أسود lid

SIZE

العرض 167 البعد 95 الارتفاع 195 ملم

السعة

بُن مطحون 100جرام

المادة

المقبض: غطاء
الألومنيوم: مادة الميثاكريلات
الغطاء، المقبض، الهيكل الرئيسي (القادوس): بولي بروبيلين
غطاء غير قابل للانزلاق، حلقة الهيكل: سيليكون مطاط
وعاء زجاجي:زجاج عازل للحرارة

إناء زجاجي: صُنع في اليابان
تم تجميع هذا المنتج وفقًا لأعلى معايير مراقبة الجودة في اليابان.
Choosing a selection results in a full page refresh.
Press the space key then arrow keys to make a selection.